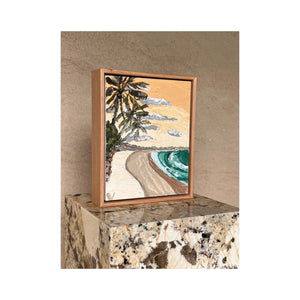 Vynka Hallam
The Parade
Regular price
$506.00
$0.00
available through Gallery Raye here
Discover the beauty of the Australian beach landscape with this stunningly vivid painting, The Parade. Featuring a mesmerising sunset over Noosa's iconic palm trees, the thick paints have been expertly layered to create a realistic texture and vibrant depth of colour.
25.5 x 20.3cm, Original Art painting, Acrylic on Board, Victorian Ash Shadowbox Frame, ready to debut as a shelfie or hang.
Sydney Australia based artist.
---